The 2021 International Conference on Digital Signal and Computer Communications(DSCC 2021) will be held on June 11-13, 2021 in Changsha(Online), China.
The aim of the DSCC 2021 is to provide a forum for researchers who are interested in the Signal Processing for Communications and Communication Technologies. DSCC 2021 brings together scientists and engineers who are active in the area of formal methods and interested in exchanging their experiences and methods. This conference provides opportunities for the delegates to exchange new ideas face-to-face, to establish business or research relations as well as to find global partners for future collaborations.
Prof. Zhaoquan Gu, Vice Dean,School of Computer Science and Cyber Engineering, Guangzhou University, China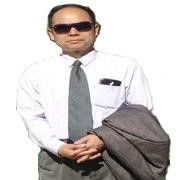 Prof. Yulin Wang

Wuhan University, China
Research Area: Image and video processing, Digital rights management, Information security, Intelligent system, E-commerce, IoT, Code clone
- Getting certificates
- Taking the opportunity to pitch your idea
- Publishing your paper by conference proceedings
- Getting first-hand advice and connect personally with Pioneers
- A valuable opportunity to innovate and network with top scholars in the industry
Papers submitted to DSCC 2021 after a careful reviewing process, all accepted papers of DSCC 2021 will be published and submitted to EI Compendex, Scopus for indexing.
*Confidentiality: Any information obtained in this conference will remain strictly confidential and will be used for paper publication and index purposes only.